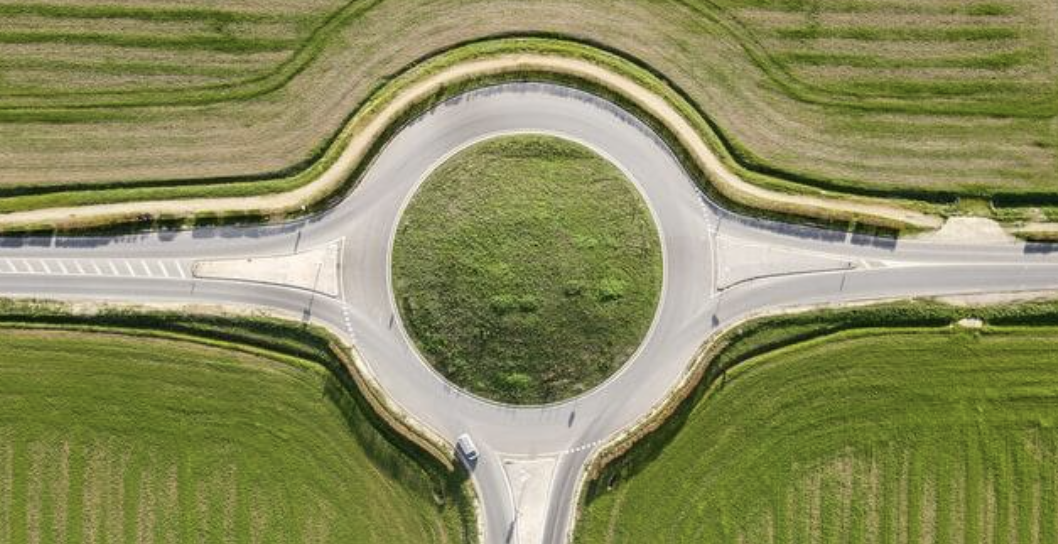 15th November 2021
Our HELIOS PhD students wrote some HELIOS blog posts as part of their science communication training. We are going to roll out the individual posts on a weekly basis. First up is Helen Edström, who wrote a post about "The Quest for the Low-Active Surface" for catalysts that purify the exhaust gas in automotive engines.
[More]
12th November 2021
THIRD OPEN-INNOVATION BIO4COMP AWARD (5 000 Euro)
Congratulations to HELIOS PhD student Tim Erichlandwehr and HELIOS PI Irene Fernandez-Cuesta for receiving the third open-innovation Bio4Comp Award with their winning idea "Exploiting molecular motor propelled filaments for selective, ultrasensitive detection in a Lab-on-a-Chip". You can read more about the award and Tim's and Irene's idea on the Bio4Comp website.
11th November 2021
PhD position at Lund University available - Experimental studies of dynamics in molecules
A PhD position is available in the Physics Department at Lund University, which will be associated with HELIOS. The PhD project focuses on experiments on imaging molecules using the reaction microscope at MAX IV, and spectroscopic techniques to understand the photoresponse of molecules. The application deadline is 30 November 2021.
2nd November 2021
Congratulations to HELIOS PhD student Helen Edström and HELIOS PI Johan Gustafson who coauthored on the paper "Oxygen induced faceting of Cu(911)". The paper invesitgates the oxidation of the vicinal Cu(911) surface by O2 with in-situ Surface X-ray Diffraction. It has been published in Surface Science.
4-8th October 2021
We held the first online Lund retreat training week for our PhD students. The focus this year was instrumentation and detection. We created an exciting programme that included inspirational talks from Anne L'Huillier, Sverker Werin, Stefano Cabrini and Heiner Linke. Throughout the week leading experts from across Europe and the US gave lectures on different topics in laser, accelerator and particle physics as well as nano sciences. The afternoons were reserved for more applied training. The students learnt how to write science blogs for a public audience and how to run simulations using COMSOL. The science blogs will be published later this year. Watch our News section for the announcement.
The training week concluded with a BBQ at the DESY campus in Hamburg and a dinner at a golf club in Lund. This gave the students and academics the chance to meet in person at least once. We would like to thank all of the lecturers, speakers and our PhD students for making our first training week a great success.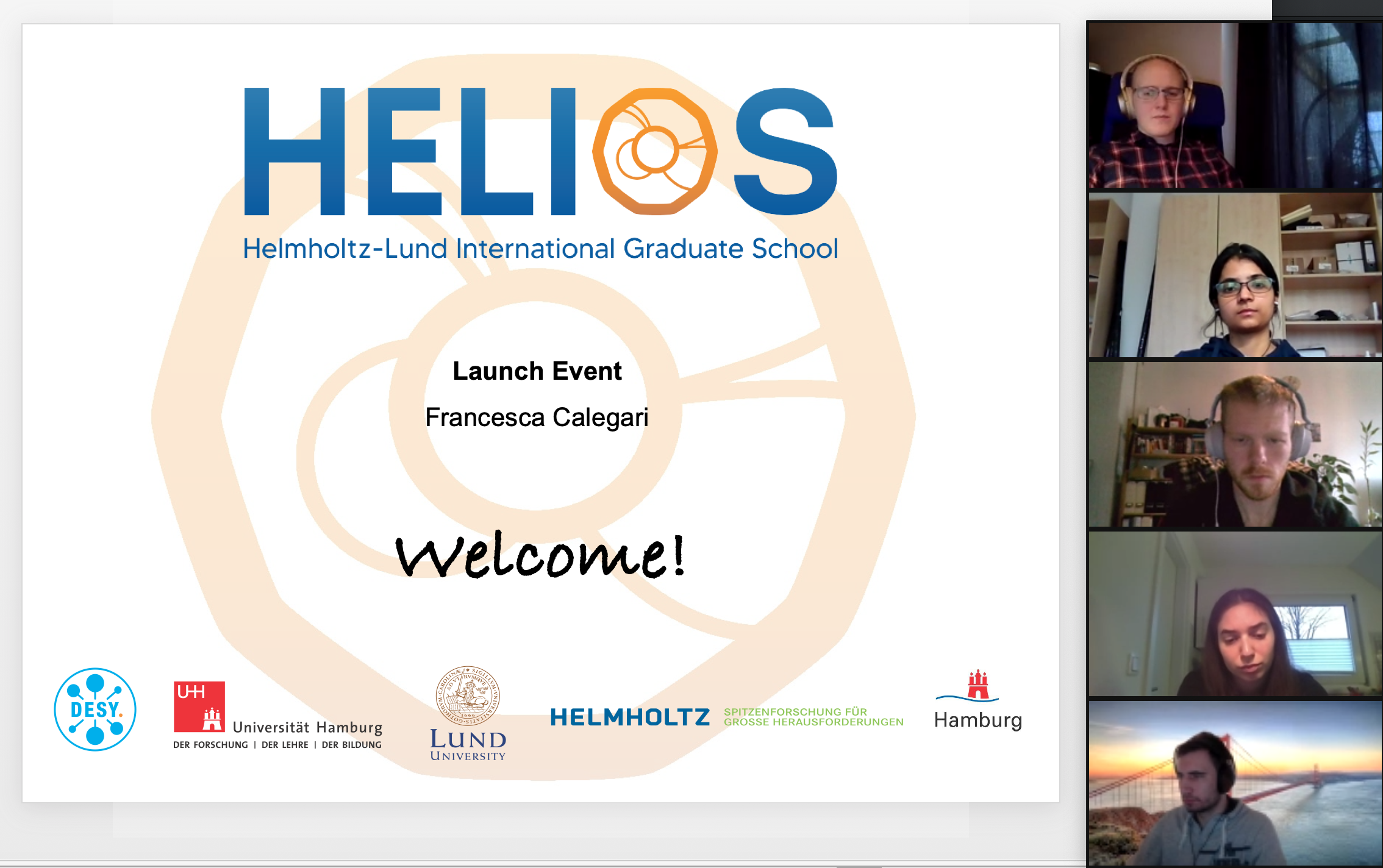 19th January 2021
HELIOS held its official virtual launch event. In the morning, directors Francesca Calegari and Mathieu Gisselbrecht introduced HELIOS to our first cohort of PhD students. This was followed by a number of talks about the instrumentation and analytical challenges in the fields of atomic, laser, particle and nano physics. In the afternoon, our students introduced their PhD projects, which vary from searching for dark matter to on-chip DNA analyses. The students also helped shaping the development of the HELIOS programme, by highlighting what skills and experiences they would like to gain during their PhD.
The event was a great success. We are very proud to have assembled this talented team with such a wide range of expertise, and it will continue to grow. We are looking forward to working together over the coming years and supporting and preparing our students for their future careers.